Dabigatran Etexilate Mesylate basket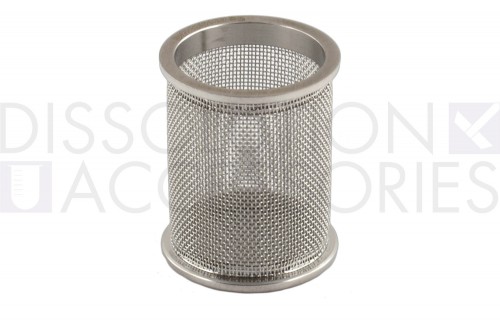 PSBSK040-DEM
Dabigatran Etexilate Mesylate basket
| | |
| --- | --- |
| Product number | PSBSK040-DEM |
| OEM reference | 0104A00204, 12-2185, 11030 |
| OEM | Universal |
| Mesh | 40 (381µm) |
| Material | 316 Stainless Steel |
| Basket Length | Standard length |
| Instrument Comp. | Universal |
Custom Dissolution Basket for Dabigatran Etexilate Mesylate with a 24.5mm opening. This basket is recommended by the FDA for Dabigatran Etexilate Mesylate 150mg capsules. Available for all dissolution bath brands.
Dissolution Accessories supports your Apparatus 1 (baskets) needs with an wide variety of different mesh sizes.
Mesh sizes for our baskets are available from 8-mesh up to 400-mesh.
Every DA stainless steel basket, that conforms to USP, is manufactured using a sintered mesh.
Every DA basket is serialized with a unique serial number.
Different coatings are available for your stainless steel baskets.
All baskets are supplied with a Certificate of Compliance (CoC) stating that they are USP compliant, where applicable.
Unless otherwise noted, all baskets fit the standard basket shafts.

Do not hesitate to contact us by mail: info@prosense.net or phone +31 (0)162 47 14 85, when you are not sure which basket you want or can use for your dissolution tester.
Dabigatran Etexilate Mesylate is a medication that is used to prevent blood clots from forming in patients with certain medical conditions, such as atrial fibrillation or deep vein thrombosis. It works by inhibiting a specific enzyme in the blood that is responsible for clotting.