Go-NoGo Gauge for USP Apparatus 1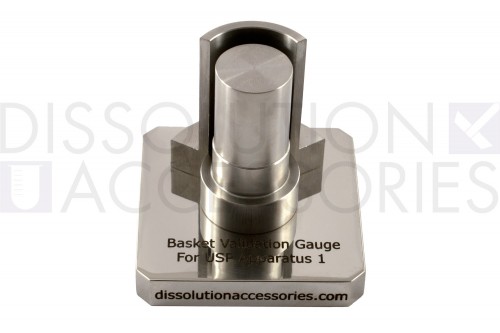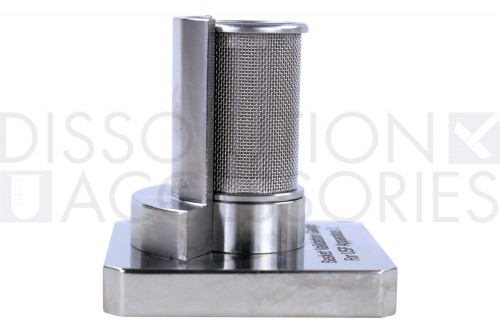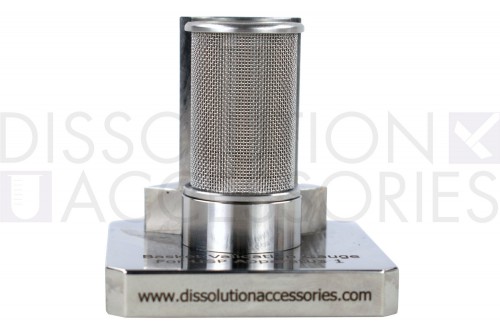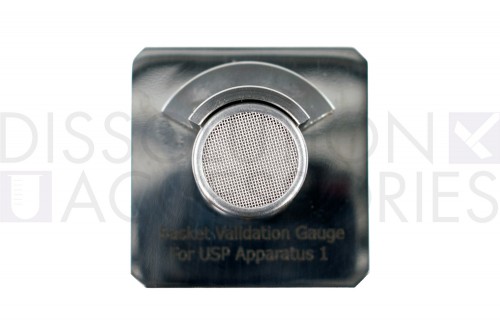 PSGNGBSK-UN
Go-NoGo Gauge for USP Apparatus 1
| | |
| --- | --- |
| Product number | PSGNGBSK-UN |
| OEM | Universal |
A simple, cost-effective, time-saving device to check the dimensions of a basket.
The USP defines the precise measurements of the Apparatus 1 Basket to ensure consistency in dissolution testing.
Each Basket should be checked for damage and USP compliance before each dissolution test.
If the basket shape and/or dimensions are out of compliance with USP requirements, the observed dissolution rate could be altered and could an erroneous dissolution result. These checks for dimension compliance and damage need to be conducted before each dissolution test, since damage to baskets could occur at any time.
The gauge itself checks many of the dimensions that are required by USP. The gauge controls basket height as well as the I.D. and O.D. of the top opening and bottom portion. In addition, it allows for an easy check of the cylindrical symmetry of the basket and ensures that there are no dents in the baskets. This check also eliminates baskets which could cause a significant amount of wobble, which is specified in the USP. Wobble however may also come from the basket shaft.