Clear bath conditioner 100mL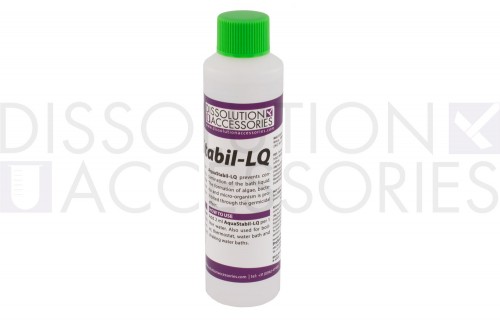 PSAQUASTABIL-LQ01
Clear bath conditioner 100mL
| | |
| --- | --- |
| Product number | PSAQUASTABIL-LQ01 |
Key features:
Highly effective against bacteria and fungi
Non-hazardous and environmentally friendly
Enhanced special cleaning agents
Aquastabil-LQ is a highly soluble preserving compound, whose properties are ideal for a broad spectrum of biological conditions that are involved in the decomposition of water. Aquastabil-LQ is the only proven biocide solution to the tedious and expensive task of maintain optimum water bath integrity.

Used in the right concetration, 2ml for 1L of water. It is highly effective against bacteria and fungi. It is also non-harzardous and its enviromentally friendly formula does not require you to follow special disposal instructions. This formula has also been enhanced by the addition of special cleaning agents, that will contribute to make subseqent cleaning easier to perform by reducing the effect of micro organism build-up around the bath walls, as well as provide secondary protection to units with recirculating systems.