Nylon 0.45µm with Glass fiber 1µm, ø25mm, (Jar/1000)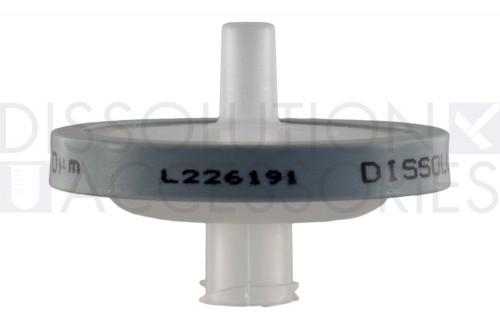 PSASC-NY25P1-045-1000
Nylon 0.45µm with Glass fiber 1µm, ø25mm, (Jar/1000)
| | |
| --- | --- |
| Product number | PSASC-NY25P1-045-1000 |
| Material | Nylon |
| Pore size (µm) | 0.45 |
| Diameter (ø) in mm | 25 |
Nylon filters are excellent for HPLC samples but can also be used for general filtration. Nylon is compatible with organic or aqueous solutions. This filter has a glass fiber prefilter of 1µm to increase loading capacity of the nylon membrane.
Hydrophilic membrane
High bubble point
High protein retention
Maximum operating temperature 100 degrees celsius
Don't use with stong acids, or bases, halogenated hydrocarbons and protein.