ASTM Toolkit for Erweka & Pharmatest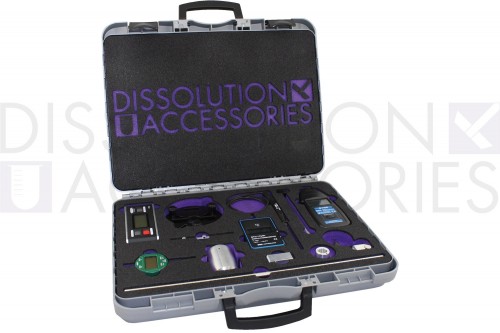 PSASTMKT-EP
ASTM Toolkit for Erweka & Pharmatest
| | |
| --- | --- |
| Product number | PSASTMKT-EP |
| Compatible with | Erweka,Pharmatest |
The Validation toolkit comes with a step by step user guide.
Toolkit includes:
Gauge with digital readout
Digital Level
Set gauge
Height measurement adapter
Centering measurement adapter
Wobble adapter (incl. cover and brackets)
Calibrated shaft (incl. retaining ring)
Depth Gauge (for USP 1 and 2)
Tachometer
Thermometer
Certificate of Compliance
For a diversity of dissolution systems and purposes different tools are available.

Dissolution Accessories provides you with a broad range of tools used for quick reference, detailed mechanical qualification and requalification.

For Mechanical Qualification different procedures are available. One of them is ASTM procedure E2503.

ASTM International, American Society for Testing and Materials (ASTM), is an international standards organization that develops and publishes voluntary consensus technical standards for a wide range of materials, products, systems and services.

Dissolution Accessories assembled an ASTM Validation Toolkit capable to perform mechanical qualification according ASTM or USP for a wide range dissolution systems.